MAMA! PAPA! JOM! Here Are Top 4 Family-Friendly Cafes in Klang Valley
Don't lie to us. Coffee is the best thing that has ever happened to you. It is super duper delicious and it has that magic that can wake you up and make you feel alive. Yes, it is the ultimate life saver! ✨
Since it's a long school holiday, we know that a lot of you need that boost. Of course, we won't have to send our children to school and you can probably wake up a half hour later than usual.
But lo and behold, the surprise comes later when your children call you in the middle of the afternoon asking if they can go to watch a movie at the cinemas with you after your working hours or have a short vacation during the weekend. 
And that's when coffee comes in to save the day! Coffee is everyone's best friend. And every time when we hear the word coffee, we know that it is associated with cafes. 
Hence, what you will read below is our list of the top 5 family-friendly cafes in Klang Valley for you to enjoy your coffee and bring your children with you 😉:-
Marmalade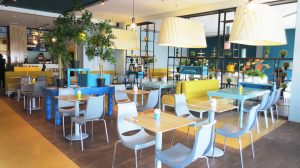 Located in the middle of Bangsar, Marmalade is an elegant cafe that embraces an environment suitable for you and your children. 
Mini bolognese and baked mac and cheese are some of the foods that can be found here.  The thing is, all the foods there are delicious and your whole family will absolutely have a hard time when it comes to choosing your menu. 
Marmalade also has a play area with toys, books, and blocks for your children! While you sip your coffee, they can have their time playing or reading!
Address:
Level 1 F18 Bangsar Village, Jalan Telawi 2, Bangsar, 59100 Kuala Lumpur, Federal Territory of Kuala Lumpur.
Opening hours:
10.00 am-9.00 pm (Daily)
Gula Cakery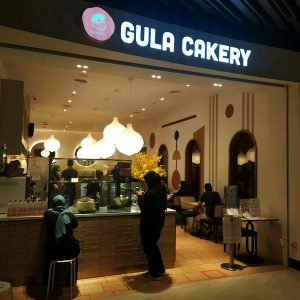 Looking for somewhere to get your cake and coffee fix with children? Gula cakery has you sorted! 
Good luck choosing the desserts on the counter because there are so many choices! So you can grab a few treats and relax your children as they enjoy the play area. 
If you're looking to eat for lunch or dinner, worry not as the cafe serves delicious foods like pasta dishes and laksa. 
And the best thing is, Gula Cakery has a few stores in Klang Valley where they are available at IOI City Mall, Tropicana Gardens Mall, KL East Mall and Ardence Labs.
Address:
a) Seksyen 31 Kota Kemuning, Shah Alam
b) LG-27,823, KL East Mall, Kuala Lumpur
c) Lot CC-47, Tropicana Gardens Mall,PJ
d) Lot F-K8B, IOI City Mall,Selangor
e) Ardence Labs, Eco Ardence, Lab 12-INT-G, Persiaran Setia Alam, Shah Alam, Selangor
f) Eco Grandeur, Lot 6232, B49, Puncak Alam, Sungai Buloh, Selangor
Opening hours:
10.00 am – 10.00 pm (Mondays to Sundays)
Wondermilk
Wondermilk has been a favorite for many who love to wander around the Klang Valley area. This eatery that started as a cupcake company has now become a cafe which is located in Damansara Uptown.
Wondermilk serves delicious meals and other sweet treats such as tomato pastas, fried sausages, craftly-designed cupcakes and flavored milks. It strives to make it family friendly for its rooms as they have children's play areas with particularly good spacious rooms. 
Address:
a) Damansara Uptown outlet- 37 Jalan SS 21/1A, Damansara Utama 47400 Petaling Jaya, Selangor
Opening hours:
Open daily; 10AM-9PM
Green Tomato Cafe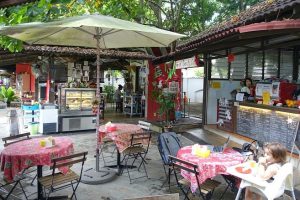 Okay, we couldn't leave this one out. This cafe offers a batik workshop premise. So if you ever want to learn the arts and crafts of batik, this is the place to do so! Not only you, but your children may also join the batik and painting workshops!
It also serves coffee and all-day breakfast, just perfect for a brunch outing! Imagine going on a Sunday afternoon. Yes, it is heaven indeed. 
It has an outdoor play area in the garden while also having an indoor children's playroom upstairs, so there's plenty to keep them engaged and entertained!
Address:
34, Jalan Mengkuang, Desa Pahlawan, 55000 Kuala Lumpur
Opening hours:
9AM-3PM (Monday – Sunday)
*Green Tomato Cafe will only resume business starting 2nd January 2023 onwards
Written by:
Ian Firdaus