How to Involve Your Children in Planning a Family Holiday 
Yes, we have caught your attention, moms and dads! Thank you for clicking this link! We know this topic would be of your interest. 😉
It's always fun and exciting when you get to spend time with your whole family traveling abroad to your favorite destinations. All those places that you dream of going; Paris, the city of romance; Los Angeles where you hope you'll be able to meet your favorite celebrity crush and we're talking Brad Pitt or Cate Blanchett; or Penang because you crave for some Nasi Kandar.
But… what if we tell you that you should involve your children for your next holiday planning?
Wait whattt? Are you serious?
Yes. 
According to a team from the Institute for Public Policy Research, a lot of children fall behind in class due to the long school holiday. And that's why we feel that it's great for them to be involved in planning the next school holiday to keep their brain sharp and healthy. 
Wouldn't it be interesting to see what they can come up with? Wouldn't you be eager to see them putting their creative ideas and imaginations into place?
We know… it's overwhelming. Now you're imagining all the things that can go wrong. The expensive budget, the extra luggages and of course, the unexpected twists and turns along the way. 
But hey, remember that you have the final say and you will also plan with them. Let's give them a chance and see what they can do. Who knows if everything will actually turn out to be fine and marvelous. 
We have listed down the guidelines for you to help your children while planning this awesome adventure:-
Start by Setting Clear Guidelines for Your Children
Yes, your children have the freedom to decide what they want and where all of you will be going but you should still be able to make the final decisions regarding the budgets and itinerary. Imagine if you let them have full autonomy and their dream is to travel to space or Mount Everest…yeap.
To ensure that everything goes smoothly, you will need to draw up a set of guidelines they need to take into consideration when planning the vacation.
The guidelines should contain the duration of the holiday, the budget, the number of places to travel per day and any other requirements that need attention. You should take a few minutes to brainstorm all the requirements that everyone has and then agree to a final set of guidelines.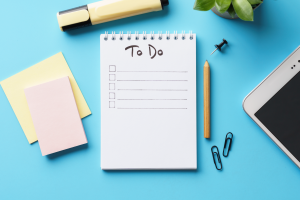 Research! Research! Research!
Prior to planning, give your children the opportunity to do their research. Have them surf the Internet and research the places they want to visit including the prices. Get them to do homework on travel time, mode of transportation, hotel options and attractions to visit. It'll be easier and more efficient if you can do this together with them.
Get them to keep in mind about the reason(s) they want to visit a particular place or attraction. Convince them to choose places that can actually benefit the whole family and not just them. Have them list a few suggestions of places or countries so that they can make the final decision with you.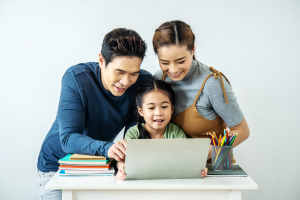 Let Them Present Their Creative Ideas!
When in school, they don't have the opportunity to present ideas in front of the class. And if they have that opportunity, they might try hiding themselves behind the desk with the hope that their teacher wouldn't call them out. 
And now, they can't run away. Let them take the stage and present their creative ideas. This can be in any way; using Canva, showing their drawing skill on a piece of paper or even just acting out all the possible scenarios as they imagine in their head. 
Doing a bunch of research can be exhausting so this is a great way for them to turn what they have been researching into something solid and fun. 
As for you, let them showcase all the ideas first without interrupting. Intervening will only make them lose confidence and the situation may turn awry. Remember, they are just children who only a few days ago started learning how to plan a trip. Give them plenty of chances and don't nitpick every single thing.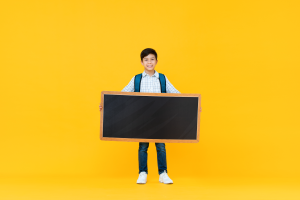 Have a Family Discussion
After they have finished presenting, only then you discuss with your whole family. Make a circle with your family member side by side and discuss all the ideas presented. 
But wait… don't forget to give them a round of applause and congratulate them for being brave. Appreciate all the things they have done to make this happen. It's not easy for your children to pull this off.
Recap about all the suggestions one by one and tell them if you can commit to it or not. Explain to them the reasons for your decisions. You can also talk about trade-offs and make a final choice as a family.
Let's Start Packing!
Once everything has been set, it's time to pack that bag! Make sure that everything is in order; this means flight tickets, hotel reservations, restaurants to eat and things to pack. 
For flight tickets and hotel reservations, we prefer if you can book those and not let your children do that. We do not want them to book the wrong flight. Also, let's avoid them making transactions, we don't want them to be an expert in this and the next thing you know, they will click YES to everything and subscribe to every streaming service possible. 😂
Make a checklist that will help them to assist on what things they should bring. Get them to start finding those things and put them aside at one place (because we know how they can be when they pack stuff inside a bag). 
Since they have planned this trip, ask them to suggest things to bring for the trip. For instance, if you're going to Port Dickson, we know that bringing swimwear is a must. Hence, ask your children the obvious questions and see if they remember to bring it.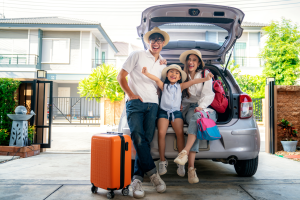 What's important is that you and your whole family should enjoy every moment of it. Once the trip is over, have everyone, especially your children talk about the experience. 
Have a safe trip!
Written by:
Ian Firdaus