No Plans for Chinese New Year?
We've Got You Covered!
Gong Xi Fa Cai! Gong Xi Fa Cai!
Chinese New Year is just around the corner! 
We usually celebrate Chinese New Year in February but hey, we are so lucky this year as the celebration falls on the month of January! 
Chinese New Year is the most important festival for the Chinese community and it is also the most widely celebrated holiday in the world. 
And here in Malaysia, we respect every tradition and culture hence, it's undeniable that everyone will get together with their family during the holiday. 
We believe most of you all already have your plans scheduled but some of you may still be wondering what to do during the holiday. Fret not, moms and dads! We've got you covered! 
Here are some of the activities you and your family can do during Chinese New Year.
Cleaning Up Your House
For the Chinese community, cleaning up the house before Chinese New Year is a tradition. Legend says that once you have cleaned your home, you can get rid of all the bad luck you might have collected over the years. They also believe that good fortune flows around the house.
In preparation for the holiday, it's good for you to do some house chores. Sweeping the floor, setting the table and doing the laundry can be fun if you're doing it with your whole family. Get your whole family to be involved and you may separate tasks between one another. Your children can do something that is light and easy such as emptying the waste bins or cleaning the bathroom mirrors. 
You may also decorate your house with red things as red represents the main color for the festival. Coloring your house with red items gives off a stronger Chinese New Year vibe.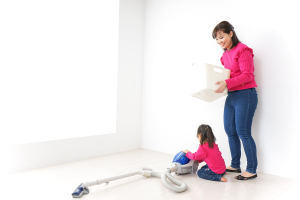 Having a Reunion Dinner with Yee Sang!
A reunion dinner must be the most crucial and significant event for all families during Chinese New Year. For the Chinese community, how this works is usually all family members will gather no matter how far the distance to travel may be. Everyone will reunite at the dinner roundtable for the night.
For non-Chinese, we would also suggest you to have dinner with your whole family. If you have cousins or relatives nearby, plan or invite them to eat together during the holiday. 
If you're thinking of enriching the experience, then including yee sang in the menu is the right way to do it! Traditionally, yee sang is tossed to wish abundant luck and happiness for everyone. Tossing yee sang is something fun and appropriate to do at the dining table so if you haven't tried it out yet, then we would suggest you do so this year!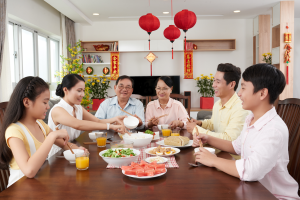 Lighting Up Fireworks
Just like Hari Raya or Deepavali, setting off fireworks is an indispensable activity especially here in Malaysia. Usually, the Chinese will stay up late till midnight and light up firecrackers and fireworks to mark the New Year's arrival. Those explosive bangs are also meant to scare away evil spirits. 
Of course safety is the top priority so make sure that you're in a safe space and always keep an eye on your children at all times if your family wants to spark some fireworks in the middle of the night.
If you're only looking to watch the fireworks display with your family, then we would suggest you to go to places like Kepong surrounding Desa Park City as multiple fireworks will light up the skyscrapers simultaneously.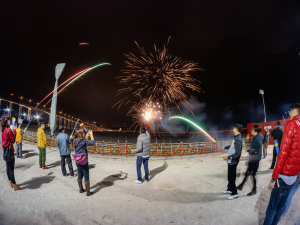 Spending Time Watching Chinese New Year Movies in Cinemas
If you want to relax and chillex with your family, then watching movies in cinemas suits the theme really well. Sometimes you may get tired of chatting endlessly during the holiday and that's totally fine. 
As a substitute, get some time off with your loved ones by only reacting to what's being displayed on the big screen. There are plenty of CNY related movies to be enjoyed. Some suggestions would be 'Ma, I Love You' which centres on the relationship between a single mom and her only daughter, 'Sakra', a film directed and acted by Donnie Yen and is filled with action-packed scenes and 'The King of Musang King', a movie that is perfect for the whole family. 
Whichever movie that you choose, we guarantee that you and your family will have a good time! 😉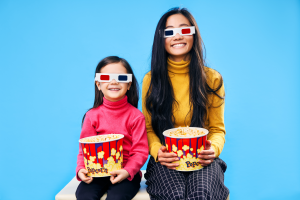 If you need a helping hand, we're here for you! Book our babysitters on our Kiddocare app and go spend your quality time during the long weekend! 🥰
Written by:
Ian Firdaus