5 Reasons Your Children Should Watch Lyle, Lyle, Crocodile
There's one thing we can agree on. 
Everyone is afraid of crocodiles. EVERYONE. 
This includes you, your children, your friends… heck, even most animals are afraid of crocodiles. 
But what if we tell you… that there's an eight-foot singing crocodile that is surprisingly tamer and cuter than the cat you last saw at your neighbor's house?
Would you believe us? Guess not.
Okay, what if we tell you that the famous Canadian pop star, Shawn Mendes voices the singing reptile?
Still confused where this is going? 
We're talking about Lyle, Lyle, Crocodile! Based on the best-selling book series by Bernard Waber, it follows Lyle the crocodile who lives in a house in New York City. When the Primm family moves in, their son Josh has a hard time adapting to his new life and making new friends. 
But all of that changes when he meets Lyle who enjoys singing and doing house chores. The two become friends however, things quickly spiral out of control when his existence is threatened by the community and the family has to protect Lyle at all costs.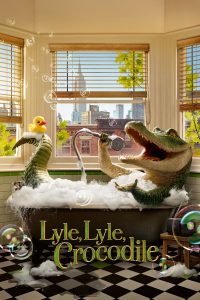 Sounds interesting, right?
When we first saw this, in all honesty, we thought this was going to be another average family-friendly film but it proves us wrong! Lyle, Lyle Crocodile is filled with heart and genuine fun that will have you smiling one moment and crying the next.
If you're planning to go to the cinemas with your children, Lyle, Lyle, Crocodile should be a movie of your choice this Christmas season.
Here are 5 reasons why:-
Lyle the Crocodile is Adorable and Kind
If you have herpetophobia (fear of reptiles), this movie will certainly discard that fear from you. Why? Because the crocodile is sooooooo cuteeeee. 😍
Lyle is an absolutely adorable character. He is a kind, sweet and caring crocodile who not only obeys orders, but also protects anyone who might be in danger. We always say that the eyes are the window to the soul, just look at Lyle's pair of eyes and you can tell that he's a kind-hearted crocodile.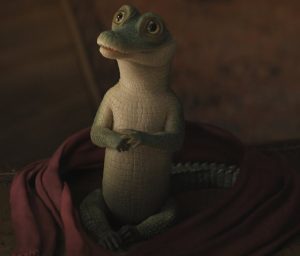 Your Children Will Understand that Family is Everything
Family plays an integral part in telling the story. You need to know that Lyle has no family nor does he have friends. Even when we first saw him on screen, he's in a pet shop alone with no other animals around. His only friend was a magician named Hector Valenti who decided to adopt him but that friendship didn't last long enough and he had to live all alone in an attic until the Primm family moved in 18 months later (Of course, if you want to know what happens next, you need to watch the film 😉).
Watching this film will let you and your children appreciate what it means to have a family. Audience will acknowledge that just because your siblings or cousins are different from you, it doesn't make them any less important. Just because you don't look alike with the rest of your family, doesn't make you a stranger.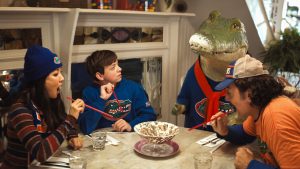 You and Your Children Will Love the Songs
What's Christmas without songs, right? Lyle, Lyle, Crocodile features a bunch of original songs performed by Shawn Mendes and Constance Wu (Crazy Rich Asians) and written by the team behind La La Land; Benj Pasek and Justin Paul.  
The songs might not be as groundbreaking as The Greatest Showman and Happy Feet, nevertheless, your children will find themselves clapping their hands and tapping their feet listening to them. Top of the World will boost their confidence and Rip Up the Recipe will definitely have them smiling broadly.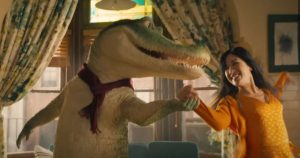 Your Children Will be Familiar With Body Language
Children will usually not be familiar with the importance of body language just yet. They think that speaking is the only way to communicate. This film shows that communication goes wayyyy beyond merely speaking to other people. 
A little fun fact is that Lyle sings with the voice of an angel but he never speaks the entire film. He also spreads joy and excitement through actions and emotions. There's also a grumpy cat that solely relies on actions to convey what it does. So it's fair to say that body language plays an important role in this because apart from singing, that's the only way Lyle can communicate.
Before watching, you can simply ask your children to spot all the body movements and what these animals do to respond to other characters. Once the film is over, ask them some trivia questions if they understand why Lyle or the grumpy cat do what they do.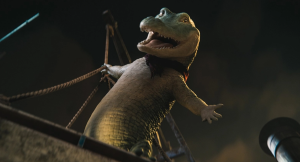 Your Children Will be More Confident Making Friends
There's one other reason why this film needs to be seen by every child. At the beginning of the film, unless he's alone in a room, Lyle barely has any confidence to sing or express emotions to others. But as the film goes on, his confidence starts to show more and more and the ending is a sight to behold! Lyle's character development is established strongly ergo, your children can easily relate to him.
Some children may have a hard time making friends and it's certainly something that they need to learn. Watching this will certainly boost their confidence to make friends and communicate more often with other students at school.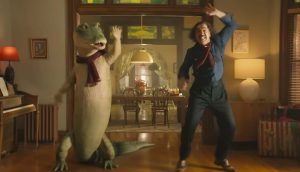 And the best thing is… Lyle, Lyle, Crocodile is a film for everyone! Their target audience is of course, the children but for parents, the film has something in store for you all as well! You and your family will have a great time watching this film! 😉
Lyle, Lyle, Crocodile is now showing in cinemas! 
Written by:
Ian Firdaus