Kiddocare Partners with Physiomobile!
We are proud to announce Physiomobile as our official partner! As a physiotherapy service provider, Physiomobile's vision is to enrich humankind's quality of life in South East Asia and they aim to make quality healthcare accessible and create a healthier community by applying latest evidence-based interventions.
Together with Physiomobile, we stand to promote better health and general wellbeing for our customers. And this collaboration with Physiomobile fits really well into our agenda. We believe that improving our health strengthens economic empowerment as our health is a fundamental part of our livelihood. Thus, it is imperative that we promote a healthier future for our customers because their physical wellbeing matters.
With 12 branches all around Malaysia, Physiomobile offers unique manual physiotherapy treatments for Musculoskeletal Disorders as well as comprehensive and intensive rehabilitation for Neurological Problem, Sport Injuries, Paediatrics, Geriatrics and Post-Surgery patients. Similar to our model at Kiddocare, Physiomobile also offers HouseCall physiotherapy treatment to your home in Selangor, Kuala Lumpur, Melaka and Johor Baharu. With this service made available, you no longer have to worry about transportation, traffic congestion or finding a parking spot to get to your physiotherapy appointment–Physiomobile will send their physiotherapists right to your doorstep!
Once again, we are very proud to be associated with an industry game-changer like Physiomobile and we hope you are excited for this collaboration as much as we are!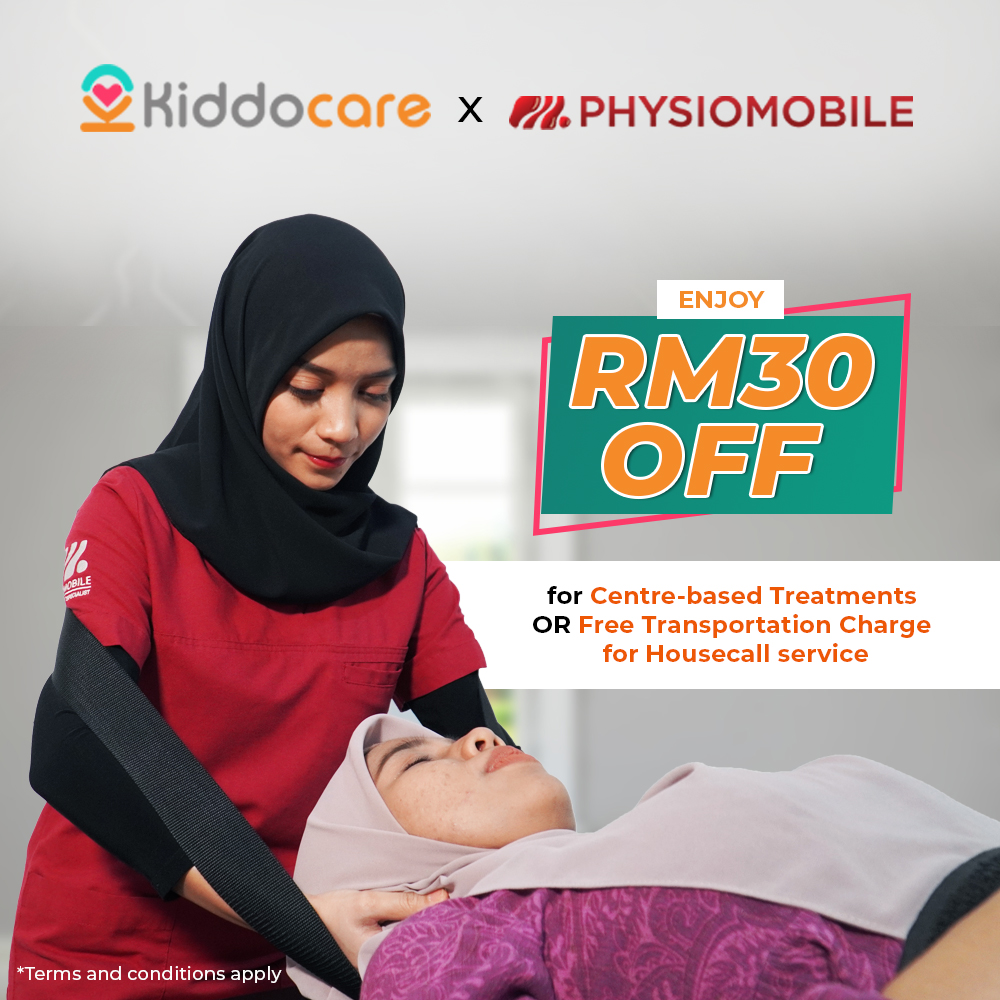 Enjoy RM30 off Physiomobile's centre-based treatments,
OR
FREE transportation charges for HouseCall service within 15km.
Redeem My Voucher
Book My Treatment
*Promotion ends 31st October 2022.
*Terms and conditions apply.
LEARN MORE about Physiomobile here.