Children Playing Hide-and-Seek or Building Objects Using Blocks Can Help in Their Development?
When you hear the word 'play', what is the first thing that comes to your mind? Is it an image of tens to hundreds of objects lying around on the floor or is it a big letter word of 'messy' that pops up in your head? Or probably you are visualizing a dozen kids at the playground or reminiscing about your time at school when you were just a little kid having fun with other students?
Whatever your mind is projecting, do you know that playing is important in helping children's development? Why? Because running for a hide-and-seek or tag, building a house using Playdoh and kicking a soccer ball can help them to think creatively and strategically while also interacting with others socially.
While many adults consider playing as a leisure activity for children, research has shown that playing is learning for them. They learn through play experiences. Learning through play is essential to their growth and development. Without it, they may have a hard time interacting with others and establishing a creative mind.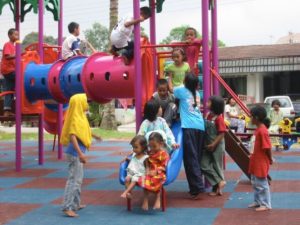 Play is indeed the work of children. Dr. Tiff Jumaily, a pediatrician at Los Angeles' Integrative Pediatrics and Medicine Studio City said, "play is how children learn." 
Well, even the United Nations certifies play as one of the basic rights of every child. Play is a necessary component of children's lives and it provides countless benefits that can help shape their lives positively.
Physical Development
The physical benefits of play are crystal clear. They can help children to grow and develop physically. Depending on the type of play, it can promote the  development of gross and fine motor skills. One example that can be looked at is active play where it can help those little ones to improve their balance, stamina and coordination. Active play should not only be routinely participated for boys but for girls as well. This is because they will also develop the body's strength and endurance in the long run, building a tougher generation for decades to come.
Cognitive Development
Physical benefits are the obvious pillar but cognitive benefits are also an important aspect in children's lives. Have you ever wondered why sometimes, your children are able to give some decision making and problem solving answers that actually help to provide solutions to the problems? By playing, it helps them to do so. When children engage in imaginative play, they often create multiple scenarios that require them to solve problems almost immediately. Strategic thinking games can also foster critical thinking and decision making skills. Not only that, but unstructured play, a play where children direct their own play, may also help strengthen the prefrontal cortex and increase neural connections in the brain which are used for planning, thinking and problem solving. So if you want your children to become a smart student with straight A's or have a ton of skills, then now is the right time to start!
Social & Emotional Developments
It doesn't stop here. Children will also develop strong social and emotional developments. When children engage in interactions with others during their good times playing, they can learn how to talk with one another. They may stutter, get nervous but that's normal at first. As time goes by, they will build more confidence and make friends. They can learn to share, negotiate, take turns, speak up and empathize with others. It provides opportunities for them to express their emotions and learn to manage effectively. You may see children fight against each other but as long as it's mere bickering and with no harsh words, that should be reasonable. They are still learning the different emotions and how to make friends. Children don't fight for long and when they look at the bright side, it helps them to boost joy and establish positive relationships at the end of the day. 
Babies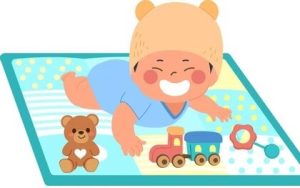 There are a lot of things that babies cannot do physically. They cannot walk, sit, crawl, talk and stand. So how can you, as a parent, do activities with them?
Well, playful learning can start with a baby's first smile. Babies are mostly interested in faces. They learn how to make these faces smile at them and laugh. You can start by playing peek-a-boo where your face will be the spotlight as it provides endless entertainment for your babies. You can also host a dance party, exclusively just for you and them. Hold them and sway to some music like Baby Shark. You can also have a mirror play. Let them look at their own face and you can make different facial expressions. This can increase their motor skills and object permanence. Try hanging colorful toys above their crib as well to help provide visual stimulation.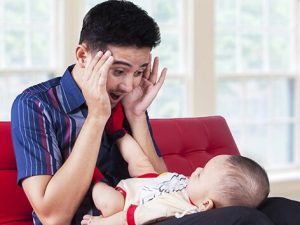 Toddlers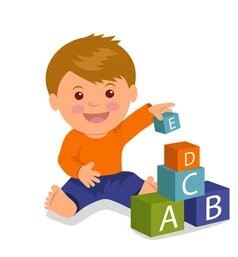 When they are aged between 2 to 3 years old, their play options will increase.Toddlers love brightly colored objects, like age-appropriate balls, cars, and blocks. You can host a puppet show and let them be the audience. Simple and basic storytelling is also another great way to engage with toddlers because they love hearing stories. Encouraging them to color or draw is also another excellent way as this will develop their cognitive and fine motor skills.
Preschoolers & School-Aged Children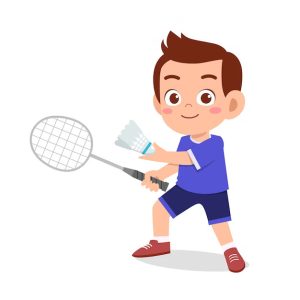 Independent is the word you're looking for if you think of preschoolers or school aged children. They have an understanding of the environment and the world around them ergo, most of the activities they prefer to play are self-driven and structured. 
For one, they like to sing and dance. Blast some songs like Frozen's Let It Go, PSY's Gangnam Style, One Direction's Best Song Ever and Justin Bieber's Beauty and a Beat, and they will get their feet tapping in no time. You can also purchase science experiments or magic kits from Toy 'R Us or Hamleys and guide them through the step-by-step process. In this way, they are learning to be independent while also getting to learn new things that are both educational and fun. Furthermore, they can try doing sports like playing badminton or tennis, swimming and also jumping on a skipping rope. Moreover, they can also do role play where they need to act out different characters and scenarios; our friendly neighborhood Spiderman saving Mr President, Snow White meeting the Evil Witch or Mickey Mouse finding a missing object. Anything works! Doing this will help your children gain more confidence speaking in front of the class and understanding that every person is born differently.
Two influential developmental psychologists; Piaget and Vygotsky both agreed that children need to be active learners in their environment. Through active learning, they will be able to acquire and understand new information and knowledge.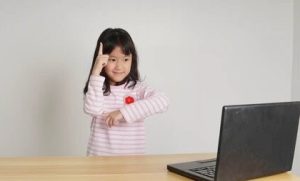 Talking about activities, we provide 9 kinds of activities when our Kakak KC takes care of your children. All the 9 activities include; arts and crafts, free play, physical play, outdoor play, storytelling, reading, playtime with toys, music & singing and working on milestones. Our Kakak KC will let your children be occupied with fun and engaging activities throughout the session. In this way, your children will maximize their time on the things they love to do! 💓
Written by:
Ian Firdaus