In a snug home nestled amidst the hustle and bustle of the city, a unique kind of chaos was unfolding. Samsol's mom was braving the rough seas of her first trimester of pregnancy. The waves of morning sickness had taken over her days. She cautiously nibbled on some asam, hoping to soothe her rebellious stomach.
Down the corridor, Samsol was on his own little adventure. His playschool seemed to be a treasure trove of germs, and every week, he brought home a new illness like a special souvenir. Samsol's parents were juggling work and taking care of their little one. But the constant cycle of sickness was starting to wear on their own health and well-being.
One evening, after a particularly trying day, Samsol's dad sank into a chair beside Samsol's mom. Their tired eyes met, silently acknowledging the shared weight they were carrying.
"This can't continue," Samsol's dad sighed, running a hand through his hair. "Between your morning sickness and Samsol's frequent illnesses, we're both feeling drained."
Samsol's mom nodded, her pale face revealing her exhaustion. "And we're using up so many work leaves. It's just not sustainable."
Just as the weight of their troubles seemed overwhelming, Samsol's dad's phone chimed with a notification from an app. It was from Kiddocare. Intrigued, he opened the message and began reading about Kiddocare's new monthly package.
"Listen to this," Samsol's dad said, his voice tinged with excitement. "They're offering a monthly package now. Hari-Hari Kakak KC! Maybe this could be the solution we've been looking for."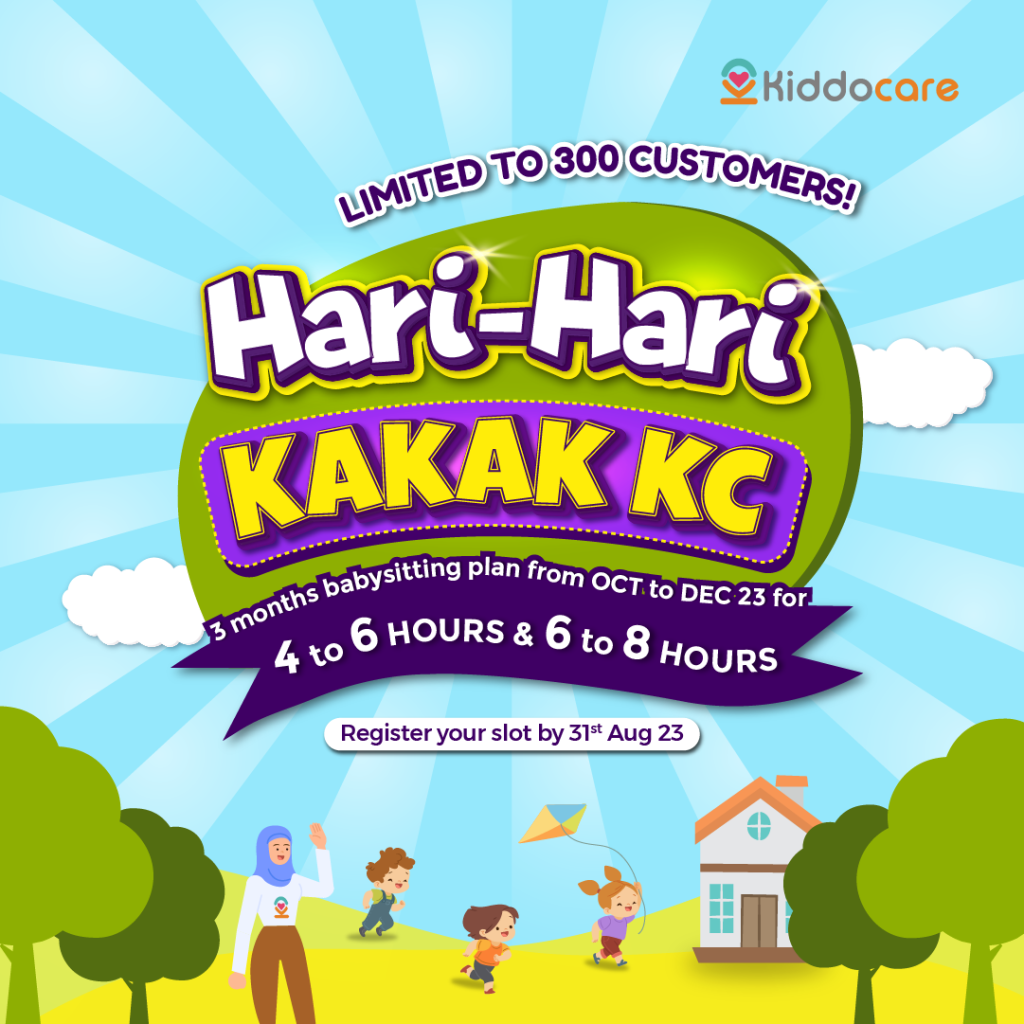 With this package, parents can have their own personal nanny and where their children can have the same Kakak KC who would be able to build that connection with the children, and understand them by stimulating their growing mind, nurturing their curiosity and creativity.
After thoughtful discussions and gathering details of the package from Kiddocare's customer support team, Samsol's parents decided to take a chance and try Kiddocare's monthly package. With the help of Kakak KC Anis, they hoped to bring some balance into the chaos and give Samsol a chance to learn and explore in a way that suited him best, and for Samsol's parents to have that peace of mind knowing Samsol will be at home, with a personal nanny catered to him. They no longer have to worry about having to take emergency leaves, and requesting to work from home to take care of Samsol.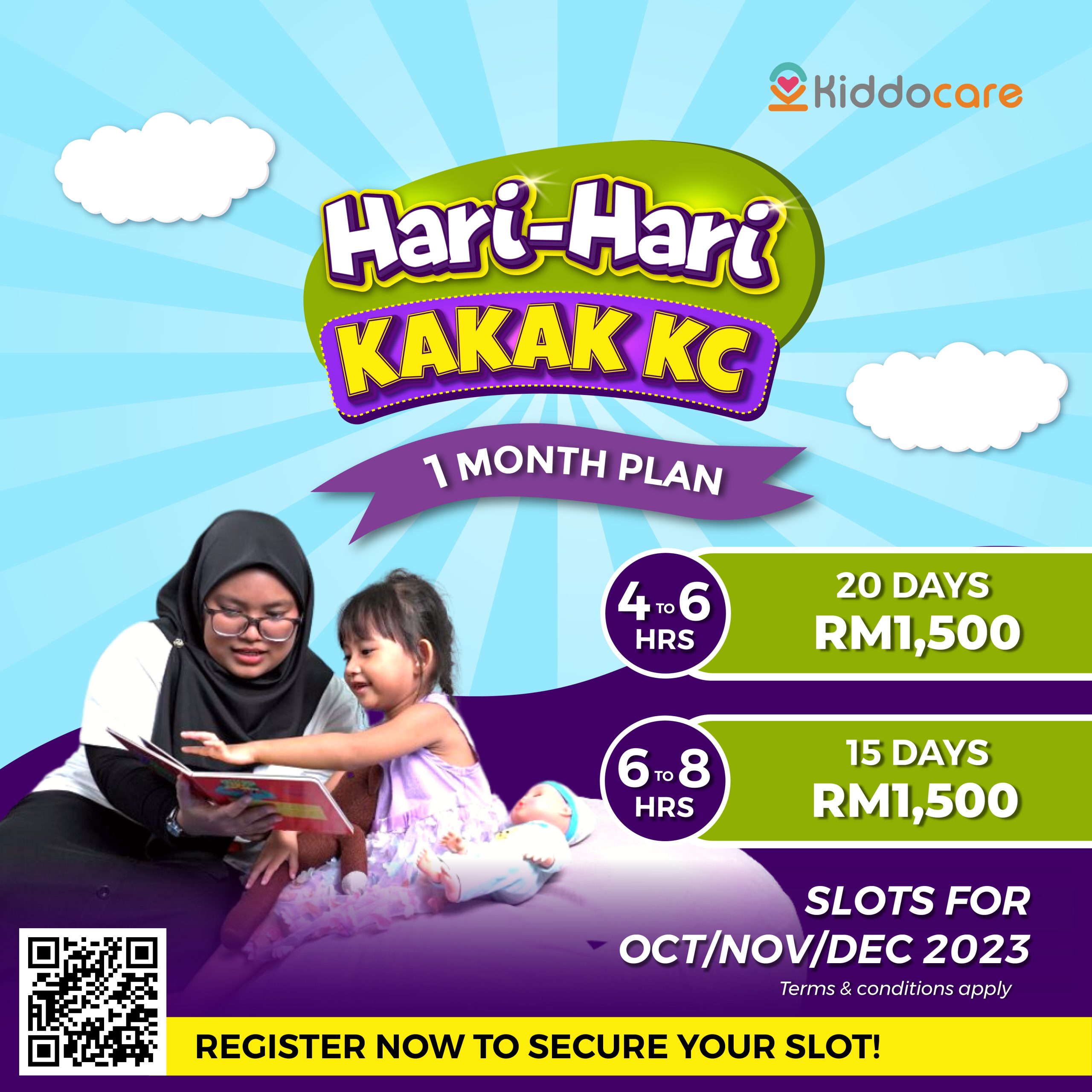 The day Kakak KC Anis arrived, the house seemed to let out a collective sigh of relief. Her warm smile instantly put Samsol's parents at ease. They were worried if Samsol would be picky with his carers, as he loves Kakak KC Sarah. But clearly, Kiddocare did something right with their training, as it seems that Kakak KC Anis just knew what to do to win Samsol's heart. Samsol's parents stayed on for the first day, and they could see that as Kakak KC Anis interacted with Samsol, it was clear that her training and experience were invaluable. 
Days turned into weeks, and Kakak KC Anis became an essential part of their daily routine. With her assistance, Samsol's mom found precious moments of respite from her morning sickness, and Samsol thrived with the focused learning through play he enjoyed with Kakak KC Anis. The burden that had weighed them down began to lift, replaced by a newfound sense of balance.
Standing on the brink of a new chapter in their lives, Samsol's dad and Samsol's mom felt an overwhelming sense of gratitude for Kiddocare's monthly package, which they signed up for 3 months consecutive, where the package was much more economical than a month. It had been their lifeline during a challenging period. With a second child on the way, they knew they could rely on Kakak KC Anis's continued presence to navigate the uncharted waters ahead.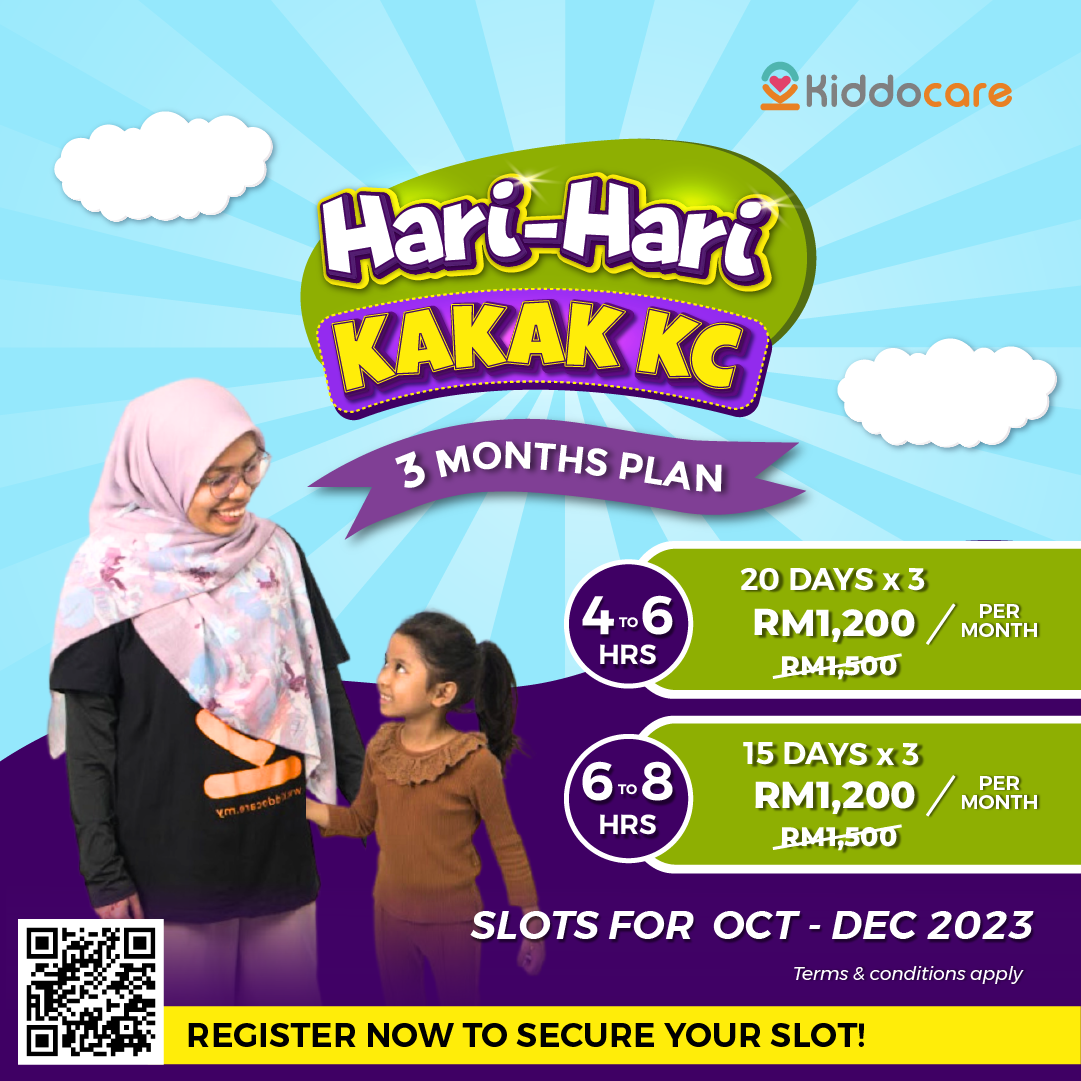 And so, their journey continued with a renewed sense of hope, each page filled with lessons of resilience, the importance of support, and the promise of a brighter tomorrow.
p/s: This is a real package, and if you are interested, scan the QR or click this link to register now and secure your slot!
Sabrina Fauzan
18 Aug 2023