School's Out! Watch Avatar: The Way of Water With the Kids. Here's Why
Do you remember when you saw the first film in 2009? Yes, the one acted by Sam Worthington, Zoe Saldana and Sigourney Weaver and directed by the one and only, James Cameron who also made the blockbuster hit, Titanic. 
The film, which was tremendously huge, gained approximately $2.8 billion at the worldwide box office which became the highest grossing film of all time as recorded by Box Office Mojo! Then, it's fitting that a sequel was in plan. The sequel was first announced to be released in 2011 and was postponed to 2014 before production entirely halted in the following years.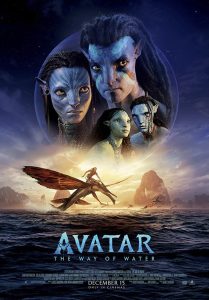 13 years later and it's finally happening on the big screen! Avatar: The Way of Water follows Jake Sully, who has been fully transformed into Na'vi, and his newfound family on the extrasolar moon, Pandora. 
Everything seems well and happy but when a familiar threat returns to finish what was previously started, Jake must work with his wife, Neytiri and the N'avi race to protect their home. 
Similar to 2009's Avatar, the plot is rather simple but this is a good thing as your children will be engaged throughout considering the film is 3 hours 12 minutes long. Yes, we're not bluffing! 
But we don't want to talk about the plot as we're keeping this a strictly NO SPOILERS post. We would instead like to list down 5 reasons Avatar: The Way of Water is the perfect movie for your children. Let's go!
The Visual Effects Will Make Your Jaw Drop… Literally
If you were impressed with the visuals in Avatar 1, the sequel is 10 times better! It is a cinematic spectacle that should be experienced by everyone!
When one of us was invited to the premiere screening, he had the chance to watch it in IMAX 3D. And the experience was surreal, it felt like everything was literally happening right in front of his eyes. Bear in mind that the IMAX screen is 5 to 10 times bigger than the one in a standard hall hence, the 3D pops out 5 times better than the usual 3D.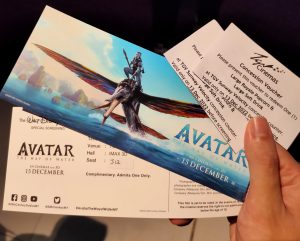 It demands you to watch on the biggest screen you can find and we suggest you go for IMAX as the projector supports a higher frame rate! Not only will your children be in constant awe, but you yourself will be riveted throughout the whole film.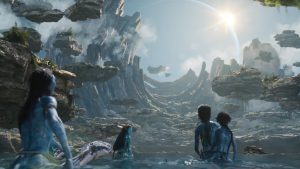 Family Sticks Together
In Avatar 2, it's all about family. Jake and Neytiri, as indicated in the trailer, now have children and they are willing to do anything for them; be it teaching them how to hunt or protect them from any sort of danger.
5 minutes into the film and we can already see how much Jake and Neytiri love their family. Watching this film will let you and your children appreciate what it means to have a family.  They also have a daughter who they adopt (this will be revealed in the beginning of the film) and Jake and Neytiri treat her as a family, just like the rest of them. 
Your children will also learn that every creature or animal has unconditional love towards their family. It begs the question that if they can love one another, why can't all of us? The phrase, 'family sticks together' is mentioned a number of times and as a parent, you can highlight this to your children at the end of the film.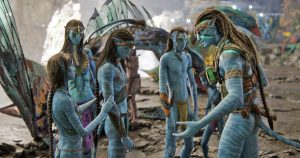 This Sequel Creates a Huge Awareness on Protecting Marine Life
One of the themes that revolves around this film is the depiction of the endangerment of ocean and marine life. The ocean is one of our greatest sources of life on earth. It is home to millions of species that all play important roles in the marine ecosystem. Without these species, the ecosystem would be damaged. 
The sequel shows how some of us have become so greedy and cruel that they would do anything for money. The thing is, even though this is a sci-fi film, we know the portrayal is very close to reality with what's currently happening in the world. Some would just harm animals as an exploitation and gain something that would only do good for them.
But of course, the film will be told in a way that the audience, including your children, can understand that killing or harming animals for sport is a cruel act.
James Cameron, the director, has his ways of telling the story emotionally so don't be shocked if your children shed tears when the credits roll.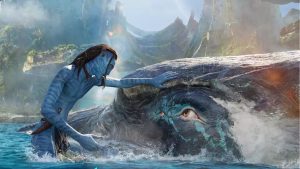 Memories Made are to be Cherished
It's undeniable that a lot of things will happen in a 3-hour film. We can see that the bond Jake and his family has is strong and although it is not without conflicts, it is what made them closer as they go through constant ups and downs throughout the entire film. 
As the film progresses, it hints that everything that we do is to be cherished even if we have bad days. It tells us to appreciate the story of our lives as an individual and as a family. However, do not forget to also be in the moment when your loved ones are around you. 
Your children will get to acknowledge how family plays an important role in creating millions of memories and these memories will then strengthen their sense of identity and bond of relationships between you and their siblings.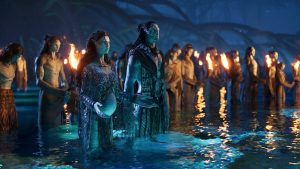 You and Your Children Will Experience a Roller Coaster of Emotions
Do you still remember Leonardo DiCaprio's Titanic? Do you recall the final hour of the movie? The part when the ship started to sink and everyone was trying to survive?
That 45 minutes is what you'll experience again in Avatar 2. No, we're not talking about the plot but the emotional journey between these two movies is very similar. After all, both of these masterpieces are directed by James Cameron. 
Like Titanic, Avatar 2 will make you and your children feel a spectrum of emotions; happy, sad, guilt, anxious, surprise, anger, fear and a lot more! Most directors that try to do this have failed big time! 
This is like going to a theme park. It is to no surprise that theme parks can bring a flood of emotions to you all at once, just like this movie. 
After the movie, you can probably ask your children to describe the emotions they felt when watching certain scenes. You can recall those scenes to them and ask them why they felt what they felt.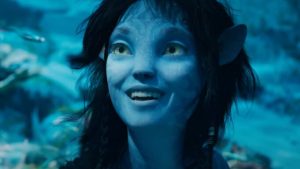 All in all, we promise that you and your children will have a blast watching Avatar: The Way of Water! 
Warning: This film is rated PG-13 hence, parental guidance is compulsory for children aged 12 years old and below. We advise you to watch with your children or let our Kiddocarers accompany them throughout the whole 3-hour movie! 😉✨
Avatar: The Way of Water is now showing in cinemas!
Written by:
Ian Firdaus