Recession is Coming! How to Save Money this Holiday?
Here are Some Ideas!
December has always been the month where your children are super excited for what's to come as they celebrate a long school holiday. Their expectations are off the roof, like an adventure coming straight from a movie. 
And as for you, December is the month where although you receive that uhmmm, bonus you've been waiting for since January but somehow, it still seems that all the money will go to the list of items-to-buy for next year's schooling, vacations and the things you've been dying to purchase all year long.
Your children are constantly looking for entertainment and you often end up splurging on activities, food and the list is endless.
Well, it's time to save your money. 
The International Monetary Fund predicts that global growth will slow to 2.7% next year and many experts have forecasted that a recession will hit the globe in 2023. All the more reason for you to save money because once the holidays end, you'll be saying goodbye to 2022. 
So we have compiled 4 tips on how you can save money during this long school holiday season:-
It's Time to Use All the Coupons!
Do you realize that most coupons and vouchers have the same expiration date which is 31st December and in this case, 2022? 
No? Try checking some, we know you have 'em in your handbag. 😉
When dining out as a family, it is worth going to restaurants that offer discounts or promotions. When buying for year-end items, make sure you're on the lookout for any vouchers or online discount codes. 
A lot of retailers will offer a voucher for first-time shoppers or users. Doing a quick online search for a discount code can often give you a small percentage off your shop. 
Let's do this one now. Open your personal email and at the top, you can see a search bar. We suggest you type keywords like 'discount', 'voucher', 'coupon' and 'promotion' to name a few and voila, if you have subscribed to plenty of retail stores or restaurants, you can see there are a LOT of coupons and vouchers await you!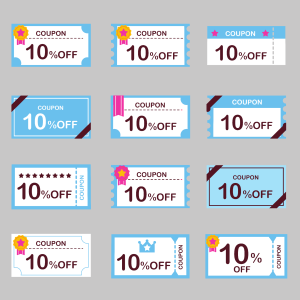 Travel on a Budget
Moms and dads, it's okay to travel even when you're in the pursuit of saving your money. And it's December, it's that time of year when you need to release all of your stress and get out of your house for a while and JUST DO IT!
As a precautionary measure, we would suggest you and your family travel somewhere within Malaysia. Apa je yang tiada kat Malaysia? We have everything!
Where else can you find an affordable nasi lemak and tosei at the same restaurant if it's not in Malaysia?
Your traveling can be to other local states like Melaka, Johor Bahru, Pulau Pinang or if you feel like you want to amp up the mood and excitement, you can head to East Malaysia and visit Sabah or Sarawak. 
Go to places that you can afford and put a smile on your face without having an afterthought of how much money you have spent for that 5-minute rollercoaster ride or that overrated and expensive seafood restaurant.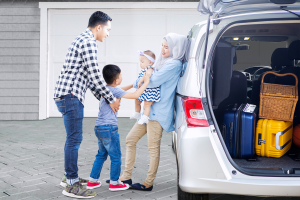 Prioritizing 'Needs' More Than 'Wants'
When it comes to shopping, it's hard for you not to make transactions when you look at the things you've always wanted. 
The diamond necklace, the silver dress, the PS5, the iPhone 14 Pro Max and the 85-inch Smart QLED TV and the list just goes onnn and onnn and onnnnnnn…
Remember we told you earlier that recession might hit the world next year? Well, every time you're about to make payments, try and have a moment and think if your money is enough to sustain you and your family for the next 6 months. 
If yes, then go ahead. If not, we advise you to put those items back where they belong. 
It's important to prioritize your needs more than your wants. It's time to control your impulse buying and spend on necessities instead. Of course, at the end of the day, it's your money and it's never wrong for you to buy things that will maximize your satisfaction and tick off your wishlist. 
Visit Interesting Places Within a 10km Radius
Hey, this is an exciting one. Look for interesting places that you can go with your children. Travel within a 10km radius of your house and you'll be surprised at the number of places you and your children are interested to go to. 
Lots of museums have exhibitions that will cater to your children's interests. You may visit the Petrosains, The Discovery Centre or Planetarium Negara and your children will want to explore the whole buildings and turn to every corner of the rooms they find. 
Other than that, if you happen to live in Klang Valley, you can plan a day or two to wander around Kuala Lumpur such as Dataran Merdeka, Pasar Seni, KL Sentral and Bukit Bintang. Go for a pedestrian walk with your children and they may find that this is the adventure they've been looking for all their lives!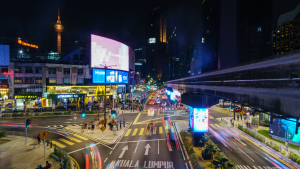 Now, you and your children can enjoy the year-end holiday with peace of mind as you are spending your quality time with them while also saving some of your money for the unpredictable future that is about to come in 2023. 
Written by:
Ian Firdaus