Raya Sudah Hampir Tamat, Stres Kembali Menyerang!
Tak Seronok Seperti Seminggu Sebelum Raya! Apa Perlu Dibuat?
Tiga minggu lepas, pejam celik pejam celik, Raya dah nak tibaaa…
Sekarang, pejam celik pejam celik, Raya dah nak habis. Alahai. Sekejap je masa berlalu. Seolah-olah baru semalam kita laungkan takbir Raya, betul tak?
Tapi Raya sebenarnya dah nak labuhkan tirai dah. Bila Raya sudah nak tamat ni, kadangkala mak ayah pun akan terasa stres sebab semuanya dah kembali seperti sediakala.
Mana taknya, kita dah habiskan banyak cuti, suasana dan mood Raya pun semakin hilang dari radar. Belum cakap lagi tentang kesesakan trafik, trafik sudah semakin sesak dengan kereta, moto dan juga lori sejak dari pukul 7 pagi tadi. Ofis pun sudah penuh dengan staf, tidak seperti 2 minggu dulu dimana 50% masih bercuti bersama dengan keluarga. Pusat beli belah pun makin ramai dengan pengunjung. Bila nak beriadah, panas bahang matahari sudah mencecah 35 hingga 40 Celsius. Kita tengok anak-anak kita berjemur di bawah matahari pun, kita rasa kesian. 
Akhir bulan April terasa seperti semuanya indah belaka, tetapi kerana kita perlu menginjak balik ke alam norma, tak terkejut la sekiranya kita terasa stres.
Stres ini memang suatu perkara yang normal bagi setiap orang daripada kita. Memang itu lumrah manusia itu merasai stres. Tetapi, sekiranya kerap kali kita terasa stres, sudah tentu ianya akan mengganggu hidup kita, betul tak? 
Jadi, kita ada cara-cara nak bagi mak dan ayah kurangkan stres. Sebab kita ambil berat terhadap mak ayah, kita tak nak mak ayah selalu stres. So here are the magic tricks:-
Berhubung dengan Orang Supportive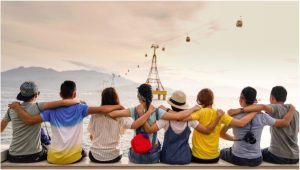 Orang yang supportive ni sangat membantu kita dalam menghadapi stres. Mungkin ada sesetengah mak ayah yang nampak impaknya kecil tetapi sebenarnya besar. 
Memang lumrah manusia yang kita perlukan basic connection dengan manusia lain. Tanpa interaksi dan komunikasi, hidup kita akan bertambah sunyi dan kemungkinan otak kita akan rasa stres disebabkan kesunyian yang dihadapi. Jadi, orang yang terbaik untuk kita berkomunikasi ialah orang yang betul-betul supportive.
Bercakap face-to-face dengan orang lain dapat mengeluarkan hormon yang mengurangkan tekanan lagi-lagi apabila kita ada sesi deep talk dimana kita akan meluahkan banyak perkara yang kita tidak biasa luahkan kepada orang lain. Mereka juga dapat berikan nasihat yang membina; bersifat konstruktif bukan destruktif.
Mendengar Muzik…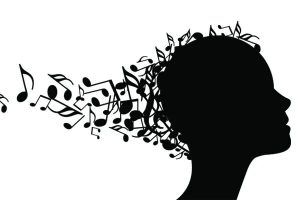 Mesti mak ayah lengkapkan ayat di atas dengan muzik kegemaran, betul?
Kita semua ada muzik kegemaran. Tapi dalam hal ini, kita tidak mahu bercakap tentang muzik kegemaran. 
Kalau bukan muzik kegemaran, muzik apa pula?
Haaaa, muzik yang kita nak sebut ni ialah lagu yang kembalikan nostalgia. Semua orang mesti ada sekurang-kurangnya 10 lagu yang kembalikan nostalgia semasa zaman sekolah, universiti ataupun zaman lepas tamat SPM. Mesti ada juga lagu-lagu yang mak ayah dengar masa zaman 20-an yang boleh menggamit memori silam.
Jangan pula dengar lagu-lagu patah hati. Hanya dengar lagu nostalgia yang seronok apabila mengimbau zaman muda-muda. Mesti mak ayah ada lagu yang kalau mak ayah dengar, mesti akan teringat pada zaman tersebut sebab lagu tersebut melengkapi kenangan-kenangan masa waktu kecil ataupun dengan kawan-kawan. 
Contoh lagu yang dimaksudkan ialah Starlight (Muse), Wannabe (Spice Girls), Bye Bye Bye (NSYNC), Singin' in the Rain (Gene Kelly) dan Viva La Vida (Coldplay).
Bila terkenangkan zaman lama, mesti mak ayah akan tersenyum sorang-sorang dan dari situ, mak ayah dapat menghilangkan stres.
Mengamalkan Minimalisme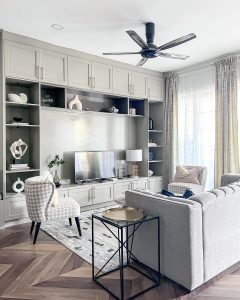 Faktor persekitaran memainkan peranan penting yang boleh mempengaruhi tahap stres seseorang itu. 
Cuba mak ayah tengok bahagian ruang tamu rumah mak ayah. Pandang sekeliling. Cuba kira berapa banyak barang yang ada di ruang tamu tersebut. Cuba namakan beberapa barang yang ada. Televisyen? Sofa? Barang permainan anak-anak? Objek perhiasan?
Sekiranya terlalu banyak barang, sudah masanya untuk mak ayah kurangkan barang-barang yang ada kerana apabila sesuatu ruang itu sempit, kita pun akan terasa stres. 

Bukan sahaja ruang tamu, halaman rumah lain juga perlu dikurangkan barang sekiranya barang yang ada terlalu banyak. Sekiranya tidak mahu, mak ayah boleh mengubah reka bentuk dan dekor menjadi lebih cantik dan elok. Mak ayah juga boleh cuba mengecat dan membeli perabot yang berwarna silver marble atau padanan hitam putih. Warna ini sangat soothing dan relaxing dan tidak akan memeningkan kepala mak ayah sebaik sahaja sampai di rumah.
Sebelum Tidur, Cuba Lakukan Perkara Ini
Pernah tak mak ayah mengalami situasi dimana mak ayah sukar mahu melelapkan mata untuk tidur walaupun badan sudah penat?
Kalau mak ayah tersekat dalam situasi itu, apa yang mak ayah selalu akan buat? Mesti akan termenung atau bermain phone sehingga terlena, kan?
Apa kata mak ayah cuba buat perkara di bawah ini:-
Baring dan pejamkan mata. 

Tarik nafas panjang.

Bayangkan satu tempat yang mak ayah suka. Tidak kira sama ada tempat ini ialah mengingatkan zaman

childhood

ataupun tempat yang mak ayah tak pernah pergi. Kalau tempat itu hanyalah fiksyen seperti di Pandora dalam filem Avatar, pun boleh. 

Cuba letakkan diri mak ayah di tempat tersebut. Seolah-olah seperti mak ayah ada di situ.

Pay attention

pada deria bunyi, bau, sentuh dan penglihatan. Ini adalah tempat yang mak ayah rasa selamat. Tidak kira la walaupun mak ayah ingin menjadi Supergirl sekalipun, mak ayah kebal. 

Peka dan rasai kesemua deria tersebut. Rasakan ketenangan yang ada di tempat tersebut. Walaupun sekiranya mak ayah menentang orang jahat, mak ayah akan berasa gembira sebab tak pernah mengalami situasi ini dan seronok dengan menjadi seorang adiwira.

Rasakan setiap deria tersebut dan pastikan minda mak ayah percaya dengan keseronokan atau ketenangan itu.

Mak ayah boleh hanyut terus ke dalam mimpi ataupun sekiranya mak ayah ingin membuka mata kembali, pastikan mak ayah puas dengan imaginasi tersebut.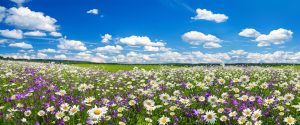 Sekiranya mak ayah dapat buat perkara ini setiap kali mak ayah tidak dapat tidur, mesti stres mak ayah akan berkurangan dengan banyak. Of course, setiap hari perlu bayangkan tempat dan senario yang lain supaya tidak bosan.
Ditulis oleh:
Ian Firdaus