Diary of KakakKC
The first meeting with 'the grumpy artist!'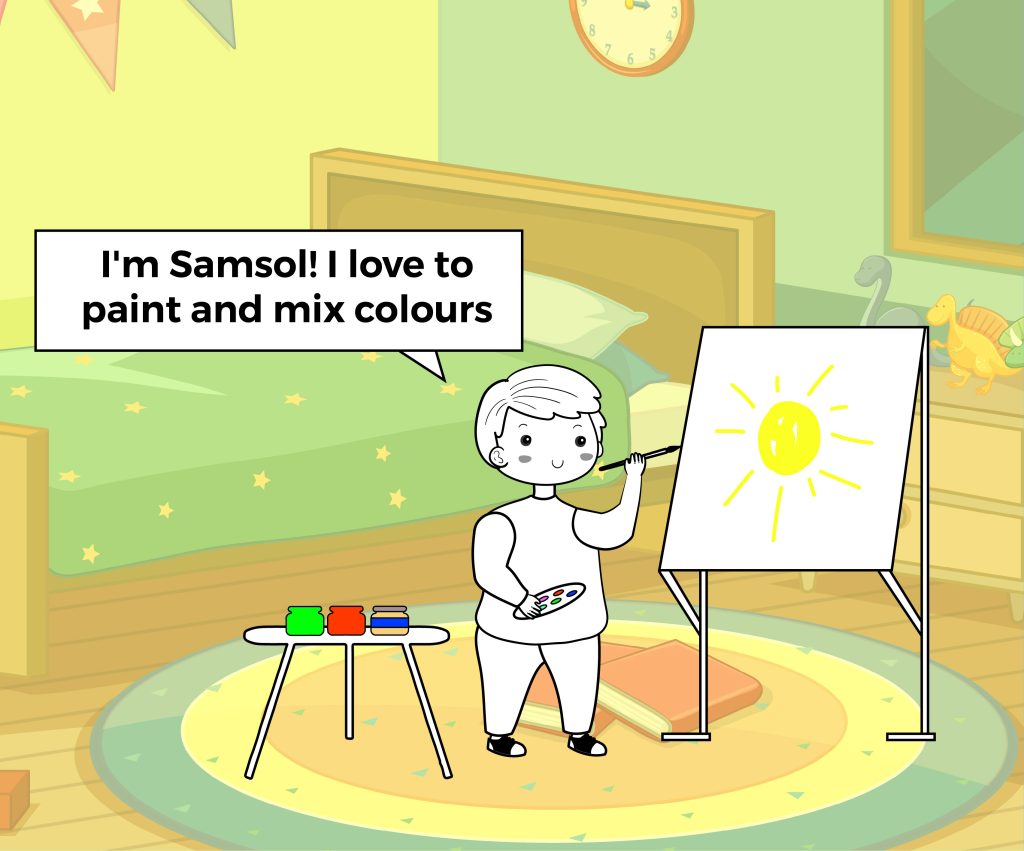 Samsol is a 5-year old boy who lives in a 3-bedroom apartment with his parents in Kuala Lumpur. Every day Samsol would cry and throw tantrums before going to school, because he wanted to stay at home with his parents and play with watercolors on his canvas.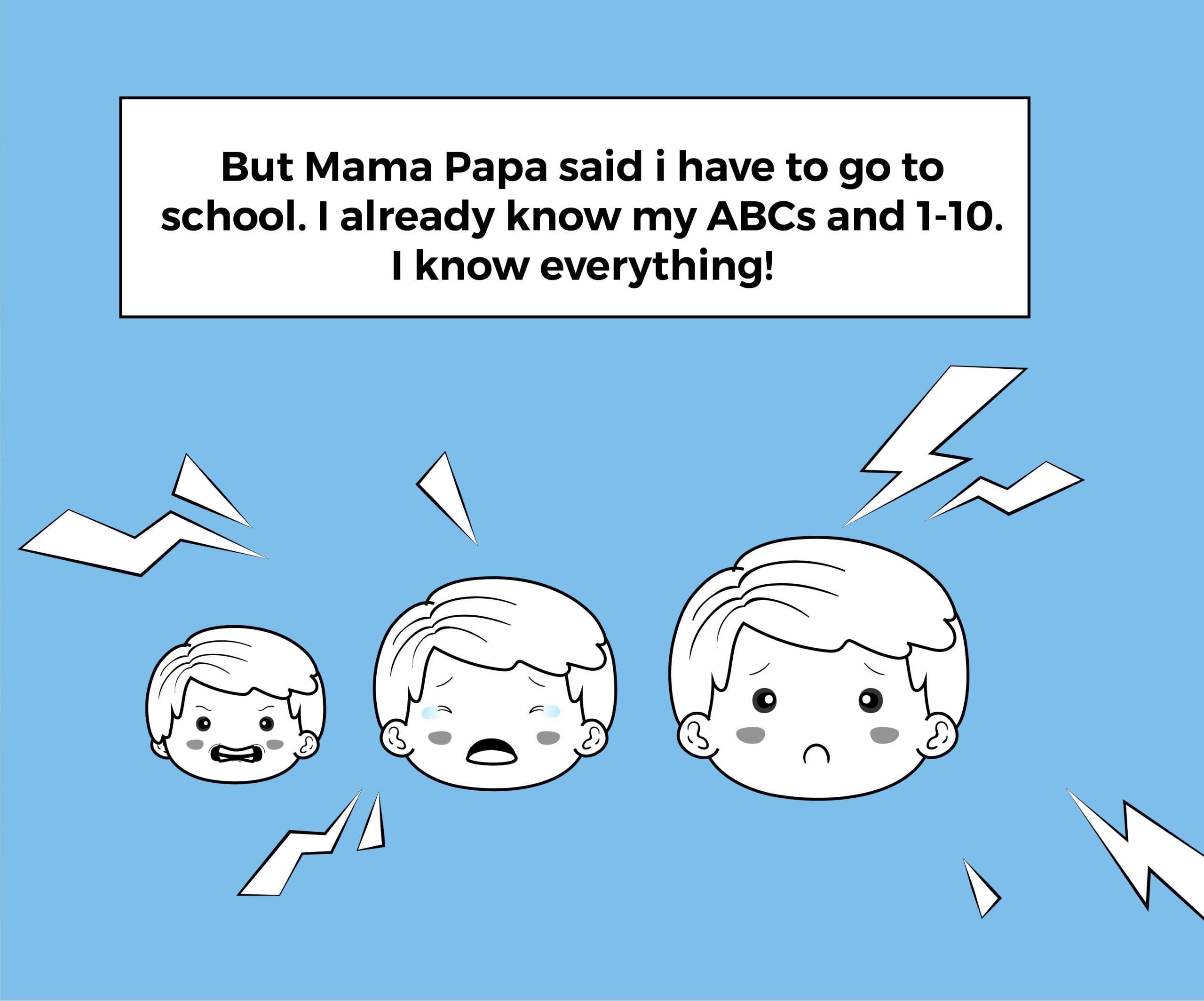 Samsol loves coloring and painting using his watercolors, but when he goes to school, the teachers would always make him sing alphabets and learn numbers. Samsol already knows his alphabets from A-Z and numbers 1-10, what more does he need to learn? He just wants to mix colors and see what he would end up with. Did you know, mixing red and green will give you yellow? Isn't that amazing?!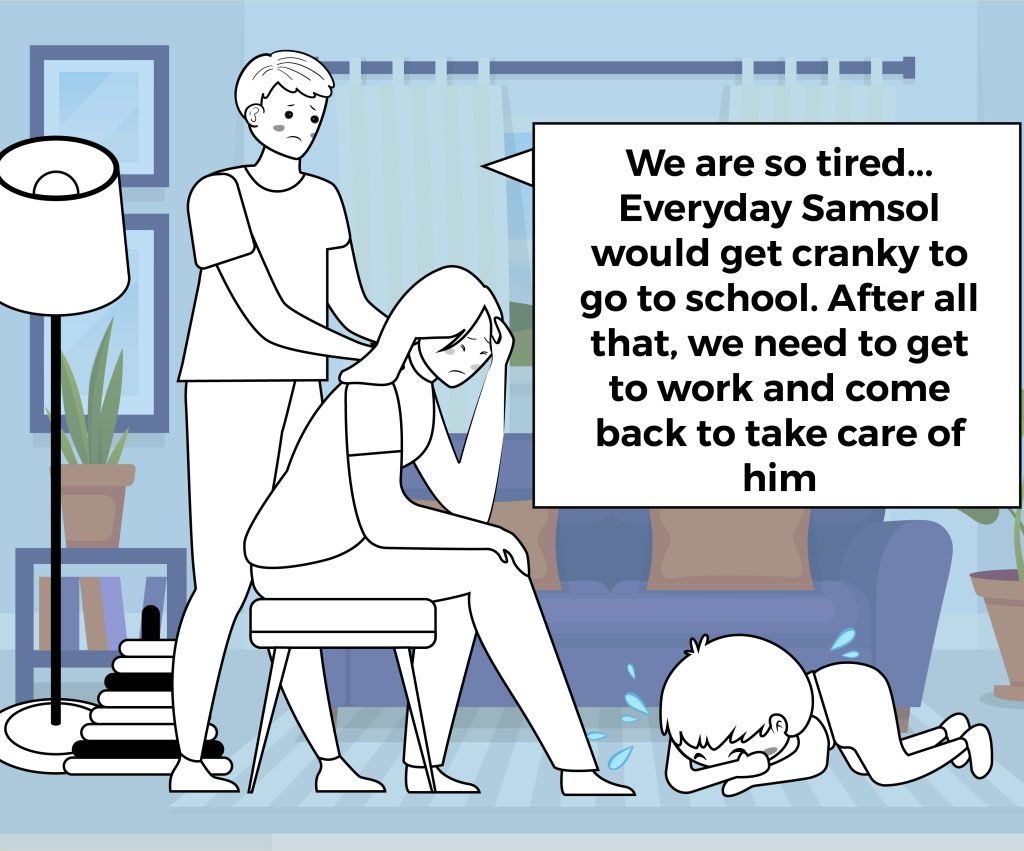 Every morning, Samsol's parents dread sending him to school, but what else can they do? They both need to go to work everyday, and so they have to face Samsol's tantrums. They have tried giving him some toys to bring to school so that he wouldn't feel too bored, but he just ends up losing them. 
Even during weekends, where they just want to have a break and sleep in, Samsol wakes up early and gets bored as there's no one to play with. So they have to get up early, plan activities for Samsol, and end up not being able to do any housework, or perhaps just have a date with the two of them. Even though they feel bad saying this, they wish they can have a break from taking care of Samsol, even for just a little while.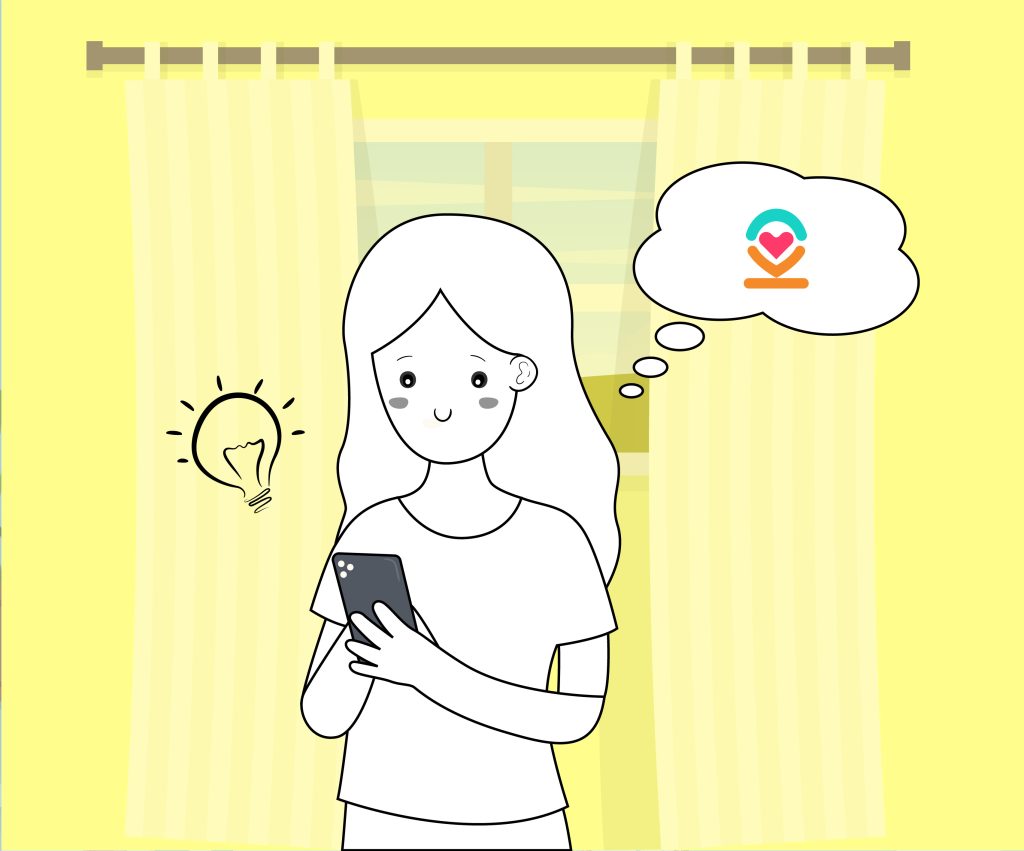 One fine Friday, Samsol's mom saw on Instagram, about Kiddocare! She saw all the reviews by other parents, and how it is a trusted platform with all the proper SOPs in place. So they decided to give Kiddocare a try for the weekend. Samsol's mom planned to go and do groceries in peace with Samsol's dad. If Samsol followed, they would have to rush through, and sometimes she just wants to leisurely stroll the grocery store, taking her time choosing her snacks.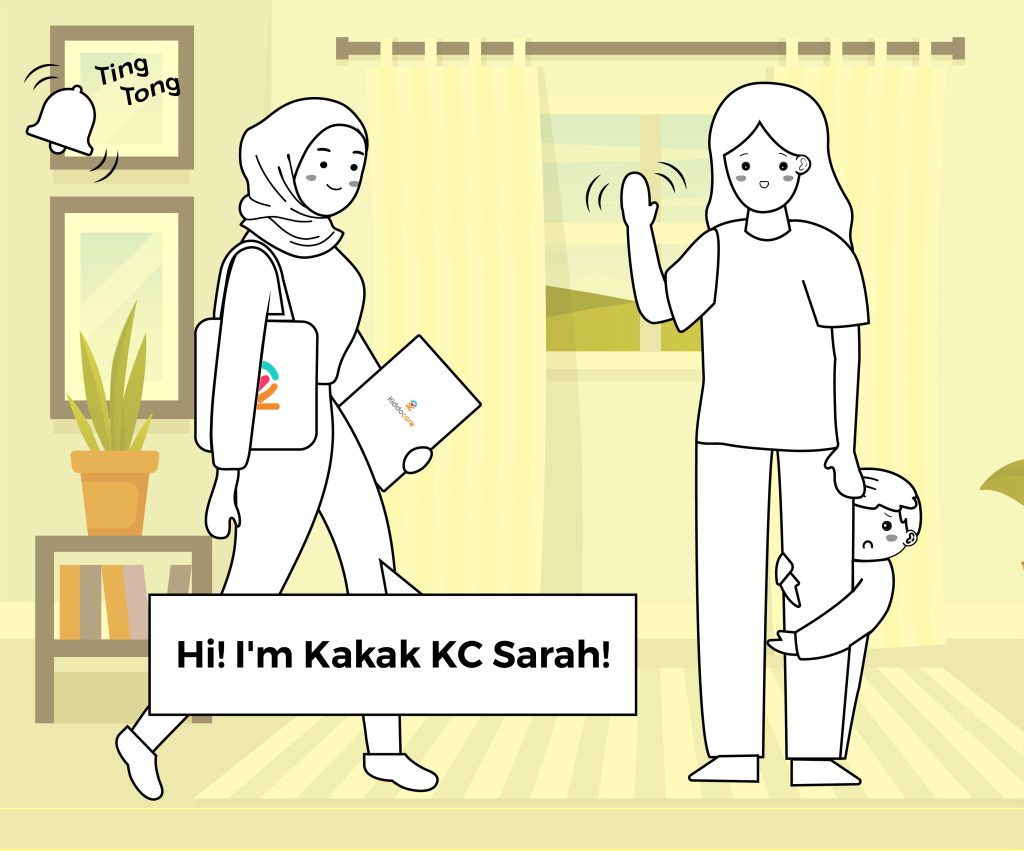 At 9am on Saturday, Kiddocarer Sarah arrived- 15 minutes earlier! Sarah said hi to Samsol, who was hiding behind Samsol's mom's legs- he was shy but he still peeked through, like who is this strange lady. Kiddocarer Sarah sat down with Samsol's parents and went through a checklist of things that Samsol's parents would want her to do with Samsol during the service, and did a body check on Samsol. Kiddocarer Sarah informed that this body check is meant to record any bruises or marks on his body, which will be done before and after service to ensure Samsol is always safe. 
Then, Kiddocarer Sarah changed her clothes to a fresh clean one to start her service, it was very important that she is clean of germs when taking care of Samsol. When she went off to change, Samsol's parents crouched down, looked Samsol in the eyes and said Kiddocarer Sarah is a superhero, and she will help Samsol from boredom today while they do groceries which is soooo boring, Samsol would not want to come with. Samsol's parents said Kiddocarer Sarah's superpower is that she knows how to draw and paint!
Samsol was so excited to hear that! When Kiddocarer Sarah came out of the toilet, Samsol immediately pulled her hand eagerly towards his arts and crafts area. He wanted to show Kiddocarer Sarah all his watercolors, paint brushes, and all his amazing artworks! Kiddocarer Sarah was so amazed, she ooh-ed, ahh-ed and wow-ed seeing his artwork. Samsol was so happy with Kiddocarer Sarah, he didn't even realize his parents had already left by then.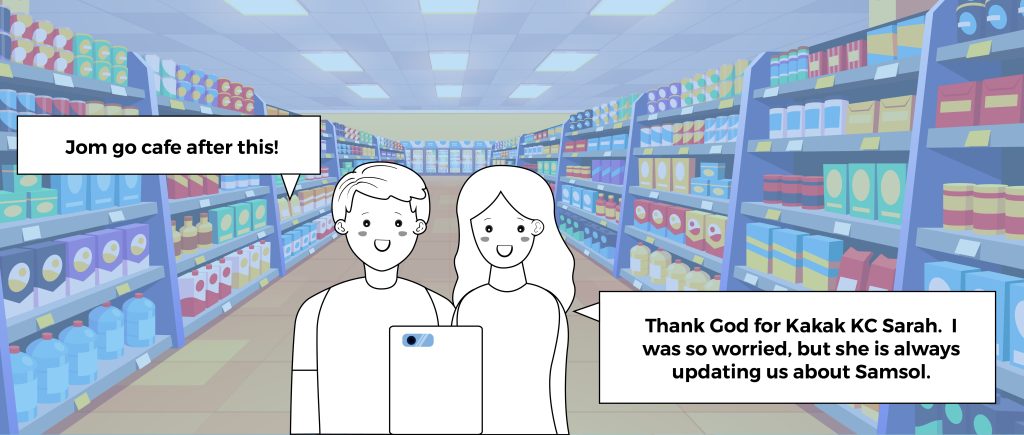 At first, Samsol's mom was so worried, what if Samsol feels like they are abandoning him with a stranger, and if he is safe? But, Kiddocarer Sarah always update Samsol's mom and dad via the Kiddocare App with pictures and activity updates, so Samsol's mom felt calm seeing her son happy. Samsol's mom specifically requested for Kiddocarer Sarah to paint with Samsol, so she asked if Kiddocarer Sarah could prepare some activities for it, and she did! She brought some recycled items and water colors with paint brushes to do some DIY activities with Samsol.
In all the pictures, Samsol looked really happy, and smiling while doing his favorite activity, you know it- painting. Kiddocarer Sarah also managed to put Samsol down for a nap, which is a very difficult feat even for Samsol's parents. That made Samsol's parents certain that Kiddocarer Sarah is capable, and that they could entrust her to take care of Samsol. So they went about their days, strolling around, buying groceries, taking their time, and just being with peace of mind. You know what, they even managed to sneak in a peaceful coffee date!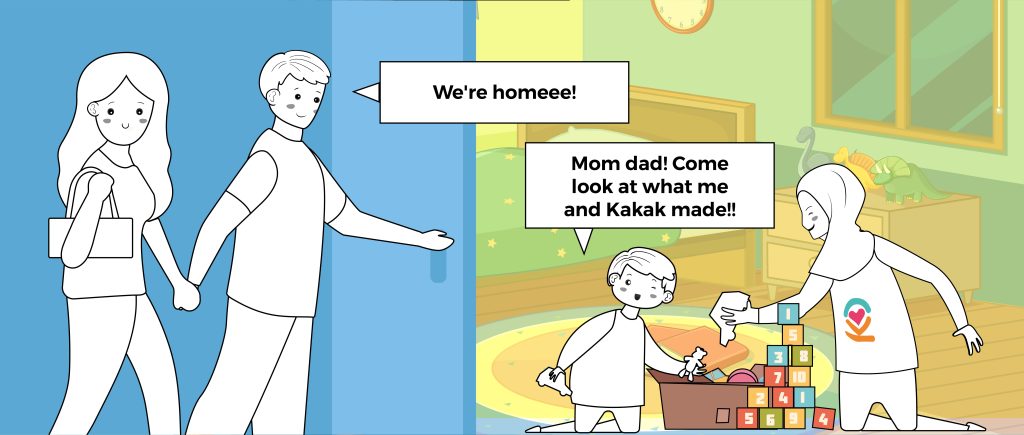 When Samsol's parents came back, Kiddocarer Sarah had already fed Samsol his dinner, and was reading books to him, which he was listening to very attentively. After 10 hours of time on their own, Samsol's parents had to say goodbye to Kiddocare Sarah, and now it was their turn to distract Samsol from realizing that Kiddocarer Sarah was leaving, since he is now quite fond of her. 
Samsol's parents were so happy with Kiddocarer Sarah, as she was always updating them about Samsol, and they especially loved that Kiddocarer Sarah did not just look after Samsol, but also kept him entertained with play and some reading. They are so grateful for some time alone, and perhaps Kiddocarer Sarah did not just save Samsol from boredom, but also Samsol's parents- to get a little break to just be themselves.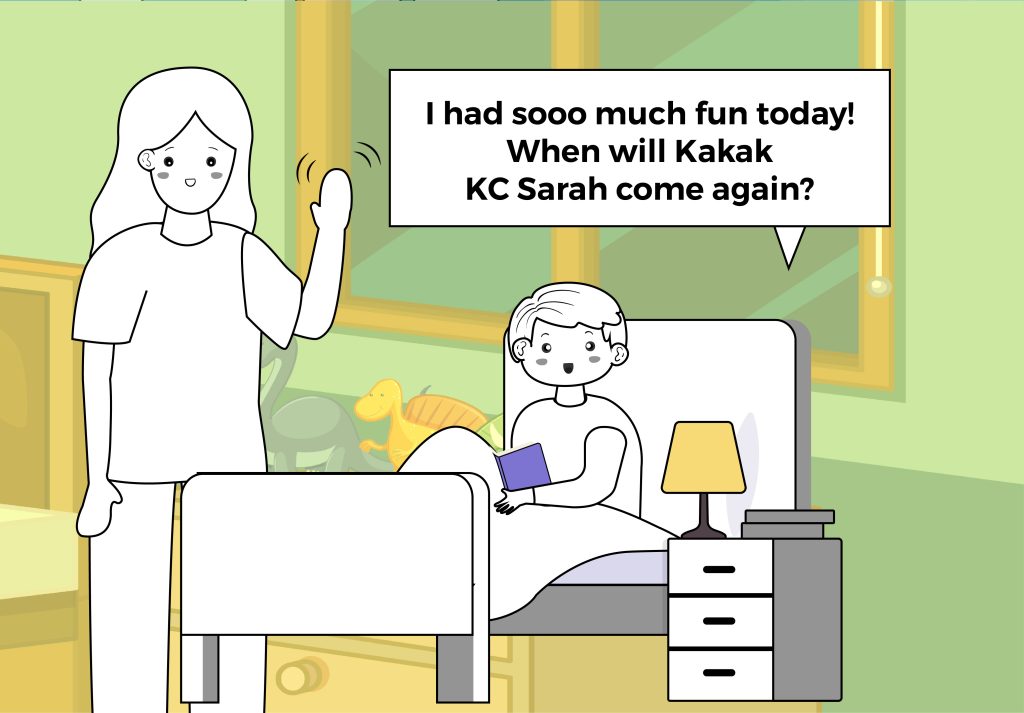 That night, Samsol went to bed, chatting happily to his parents, telling them about all the paintings he made with Kiddocarer Sarah, and the stories she told him. He even asked his parents, "Mama Papa, when will Kakak Sarah come back again to play with me?" His parents looked at each other, and smiled hearing that- perhaps they have all found their superheroes, saving them from all their problems and worries. 
It was indeed a good day for everyone.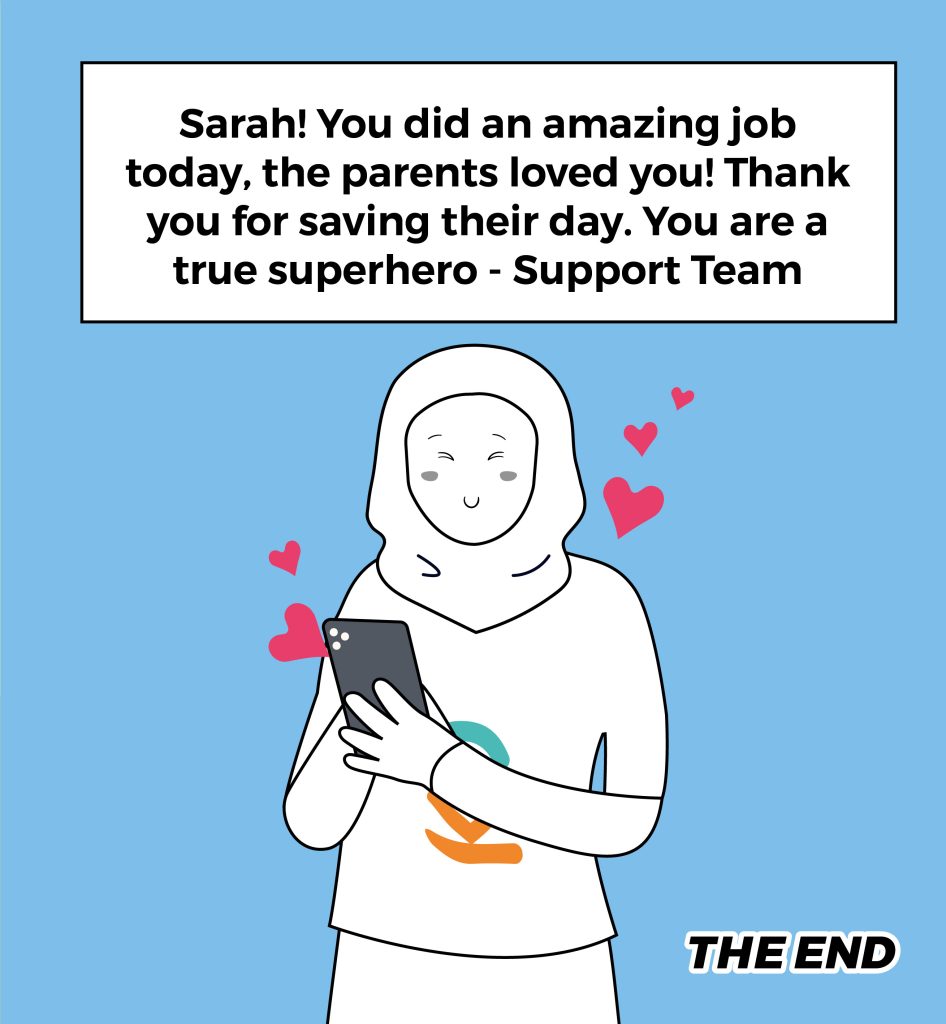 Meanwhile, Kiddocarer Sarah went back from service, happy and proud of herself when Kiddocare's Support team informed her that Samsol's parents sent her an amazing review, raving about her performance. She was so elated hearing that, and happy that she is actually making a difference at her job, helping one child, one family at a time.