Being a Babysitter is an Easy Job? Are You Sure?
Here are 5 Tips You Can Be a Great Babysitter
'Being a babysitter is an easy job.'
Have you ever heard of people saying this before?
We're pretty sure your answer is a yes. It's pretty common for people who have never or rarely taken care of children to say this because they have never dealt with the situation in their lives. 
But here's the reality; being a babysitter takes a lot of work, care and ingenuity. You need to know a lot of stuff; this includes the rules of caring for them, how to keep them continuously entertained and what to do when an emergency arises. 
As a babysitter, it is your responsibility to ensure the safety and well-being of the children you are caring for. However, being a great babysitter is not just about keeping the children safe, but also about building a positive relationship with them and their parents. Here are some tips on how you can be a great babysitter and how these characteristics are what every parent should look for:-
Be Reliable
This seems very small but it's actually a big deal breaker. Being a babysitter needs you to be punctual. Arriving on time is very important as it builds or breaks the trust you have with the parents and children. It's always a professional gesture if you are able to arrive 15 to 30 minutes earlier before the service begins.
A great babysitter is also one that shows up when you have committed to a job; this means that last minute cancellations should be avoided. They need to know that they can count on you.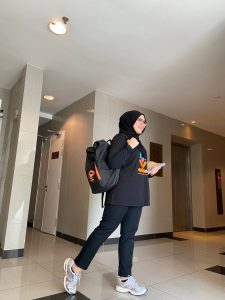 Communication is Key
When babysitters take care of children, they don't feel like they have to figure it out on their own. However, believe it or not, reaching out to parents is always the best way especially if they have any questions or face any issues. We're sure they like it more when you ask them questions because it shows that you're truly concerned about their children and you want what's best for them.
You should be able to ask questions as simple as 'I cannot find the pacifier, may I know where it is?' or as complex as 'Your daughter has a high fever and she has been crying for 15 minutes non-stop. I'm not sure how to calm him down. I've tried everything I can think of but nothing works.' This is evident that you want to make sure their children are safe and healthy. 
You also need to be very professional when communicating with children. You need to be clear and respectful. This may sound contradictory and/or preposterous but you have to treat them like adults. Children are smarter than we all think but remember, they are still children so you should show them love and care that they deserve. 
Be Prepared for Everything
The number one priority as a babysitter is to keep children safe at all times; be it from anything like sharp objects, animals or even accidents. You need to be prepared for any and every issue or emergency that can potentially happen at any moment. 
Before babysitting, make sure you get emergency contact numbers from the parents. It's best if you can get two contact numbers just in case the first person you call is unreachable. 
It's a good thing if you ask about specific allergies that the children can't tolerate such as food and pets and what you need to do in the event of an allergic reaction. If you're being proactive, it will allow you to stay calm and level headed if any emergency arises.
Be Organized
It may not seem like it but believe it or not, children actually do well with structure and routine. As a babysitter, it's your job to uphold the schedule that you have set. Your responsibility is to make it happen but of course, suggestions are always open to the floor as long as the parents are okay with it. 
The schedule normally includes regular meals, nap and play times for each day you are in charge. Ask for specific instructions on what to do and this will show that you really care about making their children's life organized. 
Have a clear agenda on what you set out to do with the children throughout their service as this will help you know what to bring for the activities and you will be mentally prepared before attending to their children.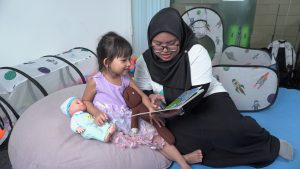 Be Gentle and Caring
A great babysitter is kind and empathetic to the children they are watching, no matter how stubborn or different they may be. Your job is to nurture and protect them and make the children feel like they are being cared for. If you're protecting them but they feel like you're doing the opposite, then your way of babysitting needs to be improved.
You need to remember they are still learning and growing. They will constantly make mistakes and you should make them understand why it's the wrong thing to do. Be a role model and show them the right way instead. Lend a sympathetic ear when they're upset and they will love you as a babysitter before you even know it!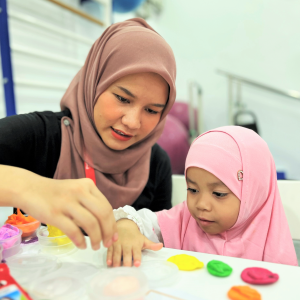 In conjunction with International Women's Day and its campaign theme #EmbraceEquity, we are launching an awesome campaign for all you women, BE A GIRL BOSS. Our mission is to empower and provide job opportunities and close the gender gap in the economic landscape for all women. Not only that, we also believe that we strive to build empowered women that are able to support and make a difference for the childcare industry. 
If you become our babysitter or more famously known as Kakak KC, you may get up to RM 1,500 weekly. YES! This means that you can earn up to RM 6,000 monthly. However, since it is an economy gig-based structure, this means that the earnings that you get are based on the total number of hours that you work per week/month. The higher the total number of working hours, the higher the earnings you will get. So if you're studying or looking for a side income, we guarantee that being a Kakak KC is the perfect choice for you. 
Here's what you need to know. We usually set a standard commitment fee of RM 99 and a special student rate of RM 69 for registration to become our Kakak KC.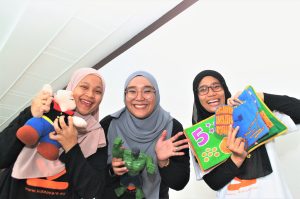 What our BE A GIRL BOSS campaign does is we waive the commitment fee  100%. However, there are two things; a) you will need to pay for a RM 50 deposit and b) complete two babysitting jobs before the 30th of April to get RM 50 rebate. This means that the RM 50 deposit that you will be paying will be offered back to you if you've completed a minimum of two jobs within the specified date. 
What are you waiting for? Join us and be a part of our Kakak KC team! Let's BE A GIRL BOSS now! 😎
*The waived commitment fee is only applicable until 31st March.
*Terms and Conditions apply
Written by:
Ian Firdaus